Marketing and Analytics for WiFi, Screen & App
From WiFi, screen and mobile app marketing to industry solutions such as Smart Transportation to comprehensive evaluations and business intelligence connectors.  
Get individual advice from a specialist now and experience the full potential of the omni-channel management platform.
The consultation on how your company can also benefit from the omni-channel management platform is free of charge for new customers.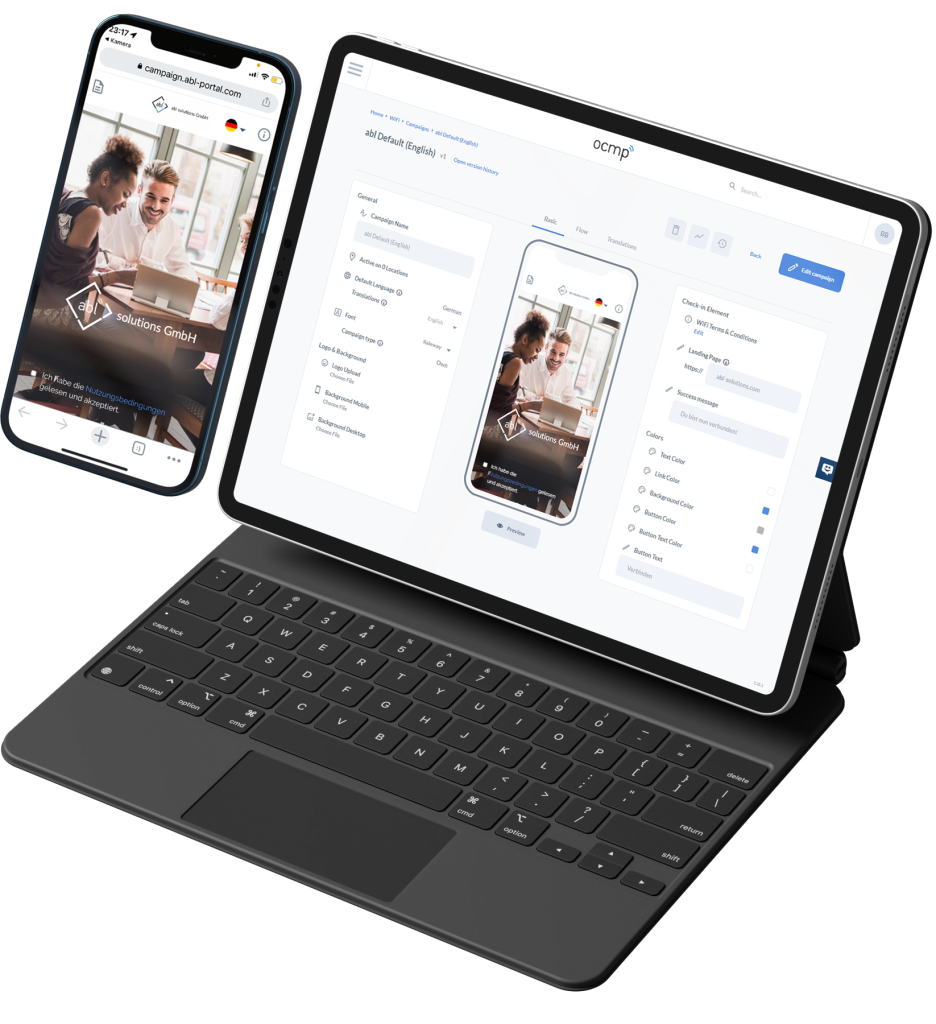 A selection of our customers who successfully use the Omni-Channel-Management-Platform.




Happy customers are loyal customers: With OCMP, your target group and customers are the focus of your daily activities. This is how you turn prospects into customers. And customers into happy, returning customers.

Thousands of customer sites with many thousands of hotspot users per day are managed by our OCMP.
Several million data points per day enable the analysis of users and campaigns.